Proudly Serving the
Gila Valley since 1976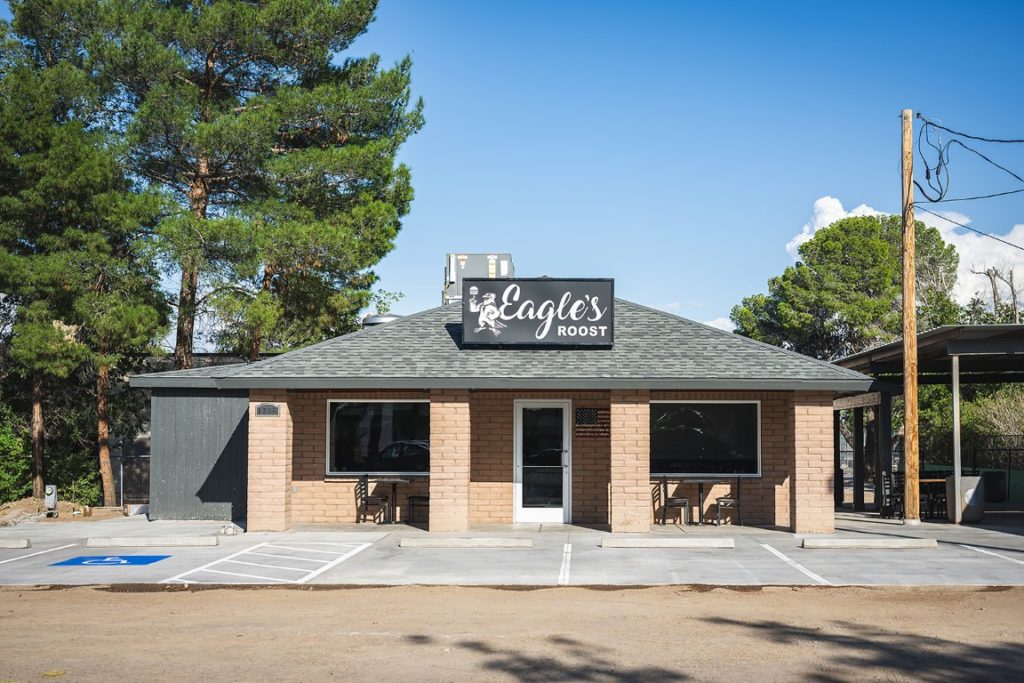 Welcome to Eagle's Roost, your go-to destination for mouthwatering burgers, hot sandwiches, and a delightful mix of American and Mexican comfort food in Thatcher, Arizona! Nestled in the heart of this charming town, we're proud to be a culinary staple for locals and visitors alike.
The Story of Our Secret Sauce: In the 1970s, Grandma Dorothy Howard discovered the magic of Marge (Lady) Layton's "seminary sauce" at a local county fair. Putting her own twist on it, Grandma Dorothy's sauce has since become the stuff of local legend. Nearly five decades later, it graces our Eagleburgers, making them the best burgers in town.
Our Menu Highlights: From the iconic Eagleburger to the sumptuous Italian Stallion, our extensive menu features a range of burgers, hot sandwiches, and entrees designed to satisfy every palate. Don't forget our Mexican offerings like the Bean Burro with Cheese or the Chile Meat Burro, perfect for those who love a touch of southwestern flair. Customize your meal with extras like grilled onions, green chiles, or mushrooms. Looking for something a bit more adventurous? Try Scotty's Special, a medley of ham, salami, and pepperoni with mozzarella, served on a toasted sub roll.